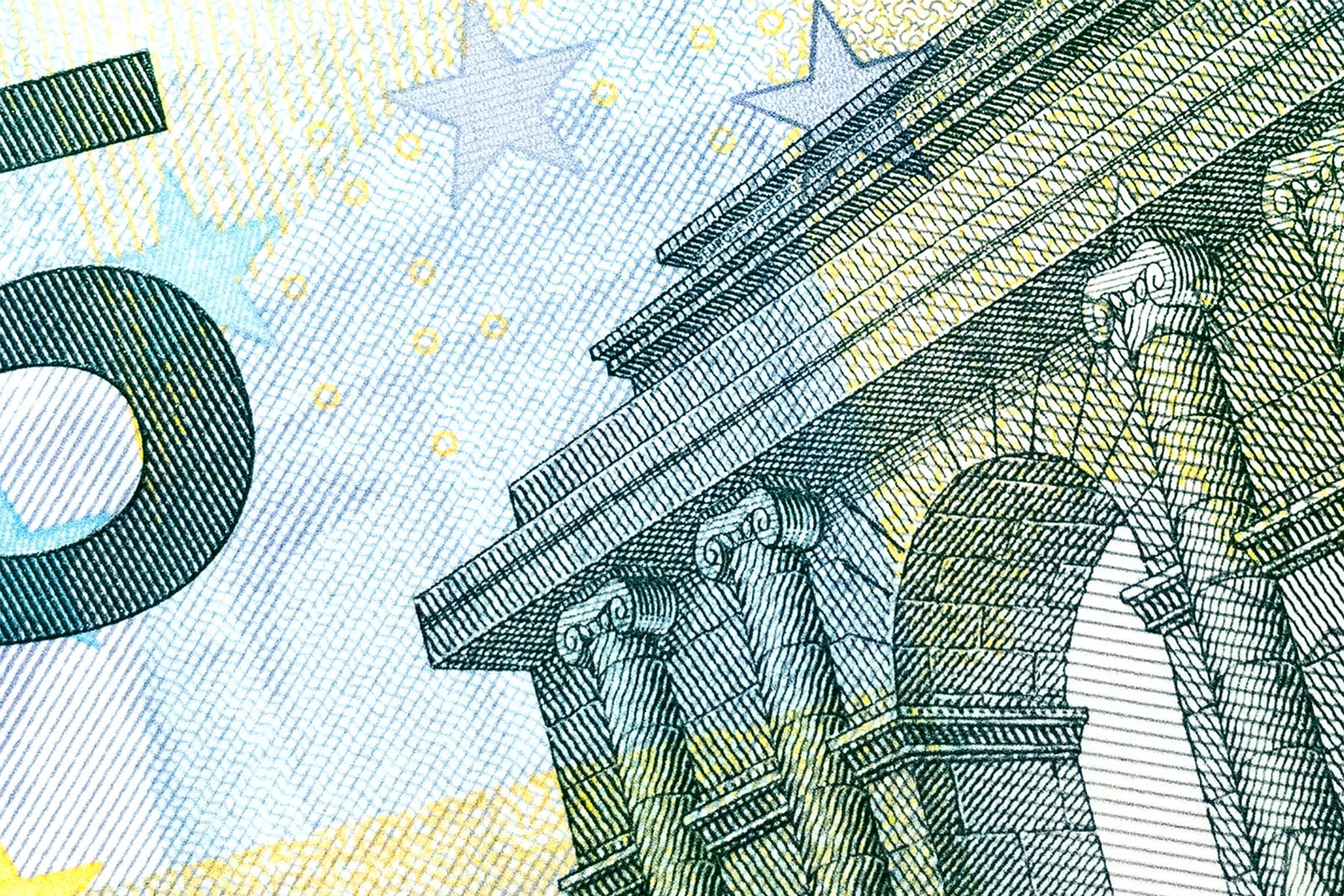 MyBank
Mobile App concept
Why did I design MyBank?
Because MyBank intends to be an accessible App, easy to use for everyone. The user should feel part of the bank environment, where every day he or she can manage finances and savings with simple gestures. The App is not an actual product.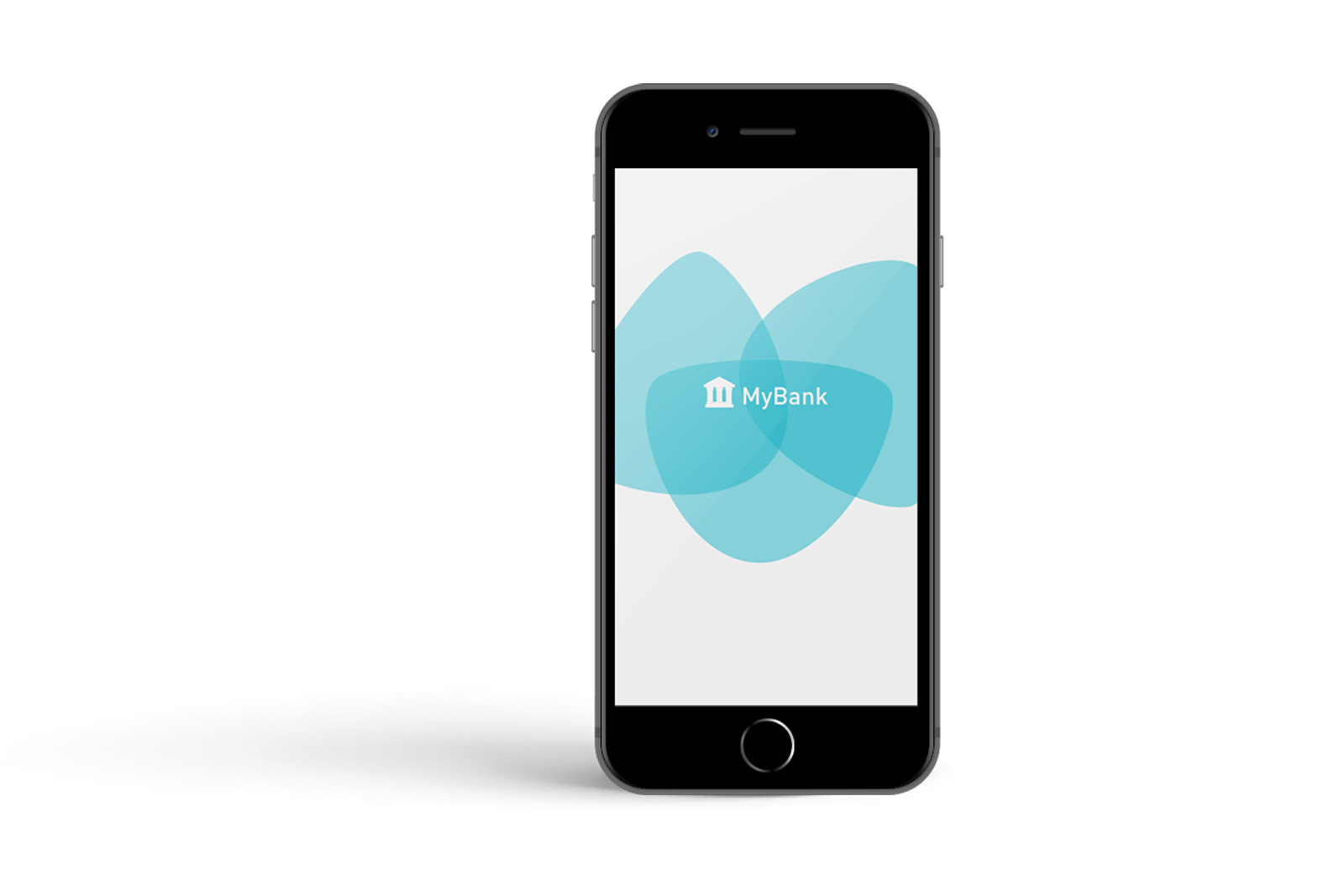 A fresh App for customers
This is an App for a young, modern bank, far from the traditional and old-fashion banking institutions.
I examined similar Apps, especially the App of my bank and tried to figure out what I could keep and what I should change.
Design & UX
The idea for this design was to remove a congested screen and to highlight the standard services. Keeping clean and removing what was redundant. I played with rounded shapes and a few colors to design the App as flat as possible.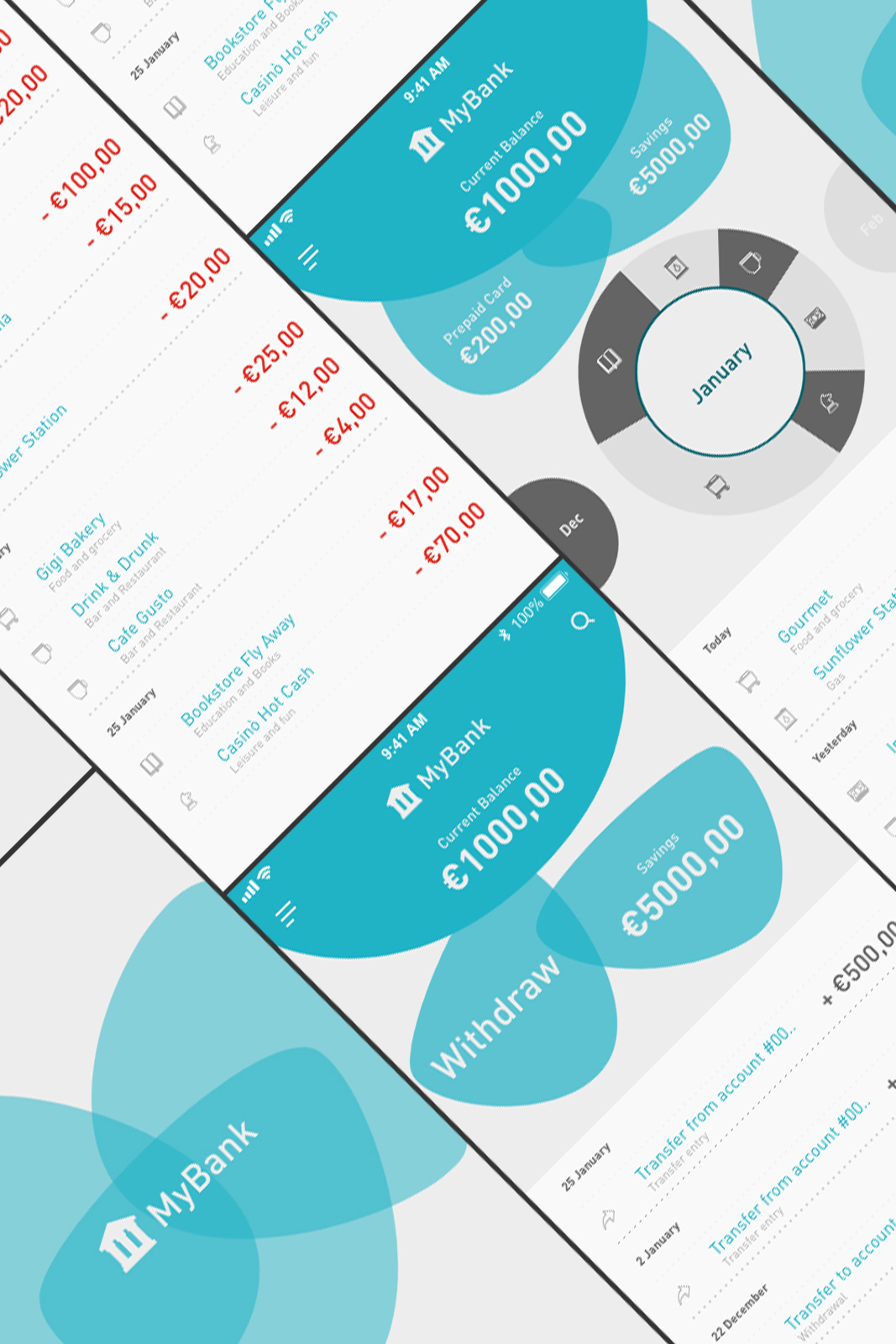 ---
I built a low-fidelity prototype for testing the basic interactions. This can help the client to have a better idea instead of a vague mockup. Play the video, click on the picture.
Hire me!
Are you looking for an expert UI Designer? Available for working remotely or in-house.
Contact me